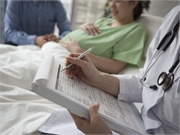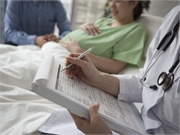 Latest Pregnancy News
WEDNESDAY, Nov. 13, 2019 (HealthDay News) -- Kidney damage among U.S. women hospitalized during pregnancy is on the rise, and those women are more likely to die while in the hospital, a new study finds.
Kidney injury during pregnancy increases the likelihood of complications and death in mothers and their babies.
For the new study, researchers analyzed data on more than 42 million hospitalizations during pregnancy that occurred in the United States from 2006 to 2015.
Overall, the rate of hospitalizations for acute kidney injury was 0.08%. But the rate rose from 0.04% in 2006 to 0.12% in 2015, the researchers found.
Older women were more likely than younger ones to develop acute kidney injury, and the rate was higher among black women than white women. Those with diabetes were at increased risk, with rates rising from 0.36% in 2006 to 1.10% in 2015, the findings showed.
In addition, acute kidney injury rates were higher in the South and Midwest than in the Northeast, and in urban teaching hospitals than in urban non-teaching hospitals or rural hospitals.
Women with pregnancy-related acute kidney injury were much more likely to die while hospitalized than others -- 3.98% versus 0.01%, according to the study presented at an American Society of Nephrology meeting, in Washington, D.C. The meeting took place Nov. 5 to 10.
Research presented at meetings is typically considered preliminary until published in a peer-reviewed journal.
"The findings of our study may necessitate change in nationwide policies regarding obstetric care of women and emphasize the need for kidney health monitoring for women hospitalized during pregnancy and during their outpatient prenatal visits," said study author Dr. Silvi Shah, an assistant professor of medicine at the University of Cincinnati.
-- Robert Preidt

Copyright © 2019 HealthDay. All rights reserved.
SLIDESHOW
See Slideshow
References
SOURCE: American Society of Nephrology, news release, Nov. 9, 2019
Kidney Injury on the Rise in Women Hospitalized During Pregnancy, Source:http://www.medicinenet.com/script/main/art.asp?articlekey=225907
That was Kidney Injury on the Rise in Women Hospitalized During Pregnancy
That Was Kidney Injury on the Rise in Women Hospitalized During Pregnancy, Hopefully it's useful and you like it.
You are reading Kidney Injury on the Rise in Women Hospitalized During Pregnancy,Url address: https://www.dwibcc.org/2019/11/kidney-injury-on-rise-in-women.html