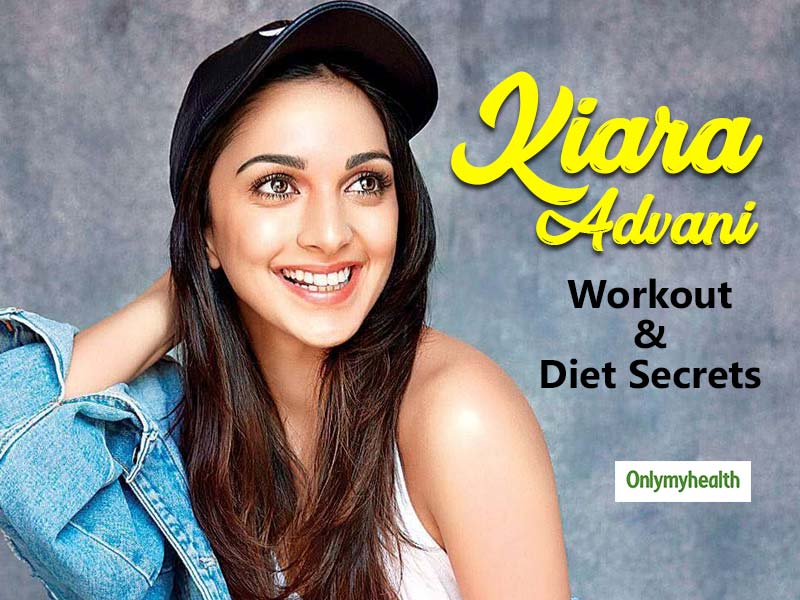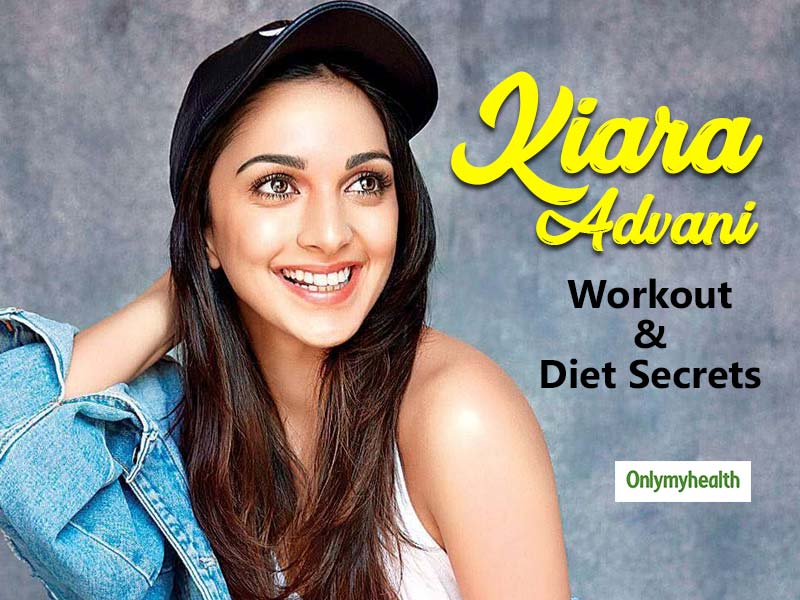 Kiara Advani's outstanding performance in Shahid Kapoor-starrer Kabir Singh has won herself several fans. She is a youth icon and has a huge fan following. Wondering what it takes for Kiara Advani to look this fit. Here are some of the essen
Kiara Advani became a household name after stellar performances in movies like MS Dhoni: The Untold Story. She even gripped eyeballs through her performance in the Netflix series Lust Stories. Climbing stairs of success and stardom, Advani recently won hearts with her performance as the leading lady in Shahid Kapoor starrer Kabir Singh. She has won hearts for many reasons; for her acting skills and her fit and fab body. She is endorsing brands, and there is certainly no looking back for this young actress. However, what goes behind this fit body is a lot of workout and diet alterations. She even has flawless skin and takes every bit of effort to maintain that physic by exercising regularly. Kiara is a fitness freak and loves to sweat it out in the gym. So want to know the workout, fitness and diet secrets of Kiara Advani? Read on…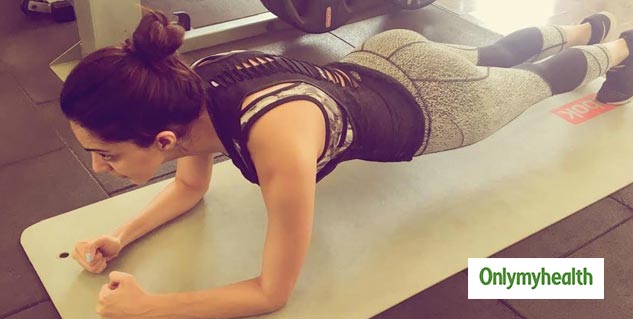 Kiara Advani Workout
When in the gym, you will always spot Kiara doing pull-ups. She loves doing pull-ups as it enhances her grip strength. A relatively simple exercise, pull-ups are extremely important to work on the upper resistance of the body. Kiara stated in one of her interviews, Ï love taking care of me. For me, working out is all about ensuring that my body is fine and healthy. Even if showbiz hadn't been my trade, I would have been the same towards exercising, diet and skincare."
View this post on Instagram

Monday #JustHanging

A post shared by KIARA (@kiaraaliaadvani) onJul 23, 2018 at 7:12am PDT
Kiara's general workout daily includes a lot of cardio, squats, pull ups, push ups and functional training. Apart from gym training, she also loves to dance. That's the best form of cardio according to Kiara Advani to lose weight. She even does burpees to burn fat and to develop muscles for a great body. For Kiara, working out is all about having fit and sweating it out in style! 
Also Read: Alia Bhatt's Weight Loss of 16 Kgs in 3 Months
Kiara Advani Skin
Apart from working out, Kiara loves taking care of her skin and ensures that she eats perfect for glowing skin. She was quoted saying, "I believe in the fact that glowing skin is the best thing to have. A proper skincare routine is a must for radiant and glowing skin. For me, a proper moisturiser is important for hydration. I ensure that my moisturiser is rich in Vitamin E."
Kiara Advani Diet
Kiara Advani is extremely particular of what she eats. Just like she exercises and follows a proper skincare routine daily, she even believes in eating what suits the body. She said in one her interviews, "I kick start my day with a glass of warm water and lemon as lemon boosts my metabolism in a great way."
An ideal breakfast spread for Kiara includes oats with fruits like strawberries, oranges and apples. In one of her interviews, she said that she loved munching on a pre-workout snack before hitting the gym. The snack consist of sliced apples and peanut butter dip. 
Her lunch is more or less only 'ghar ka khana' including a serving of vegetable like sprouts, pumpkin with roti. Her meals are light with very less salt and oil. Her dinner meal is also more or less the same as her lunch with some fish as an addition. Kiara loves her seafood and relishes on salmon, pomfret and sushi. Kiara's diet is all about eating timely meals and eating right. 
Also Read: Happy Birthday Arjun Kapoor: Panipat Actor's Workout, Training and Diet Plans Revealed
Takeaways from Kiara's workout and diet regime: 
Eat meals on time; avoid late meals 
Eat clean and right 
Go in for a good skincare routine for a healthy skin 
She loves seafood, and it is excellent for those who are watching their weight 
Read more articles on Exercise and Fitness 

Written by: Vani Malik
Source: Onlymyhealth editorial team Jul 01, 2019
Kiara Advani's Fitness Workout Regime, Diet Secrets and Skincare Routine, Source:https://www.onlymyhealth.com/kiara-advani-s-fitness-workout-regime-diet-secrets-and-skincare-routine-1561978850
That was Kiara Advani's Fitness Workout Regime, Diet Secrets and Skincare Routine
That Was Kiara Advani's Fitness Workout Regime, Diet Secrets and Skincare Routine, Hopefully it's useful and you like it.
You are reading Kiara Advani's Fitness Workout Regime, Diet Secrets and Skincare Routine,Url address: https://www.dwibcc.org/2019/07/kiara-advani-fitness-workout-regime.html