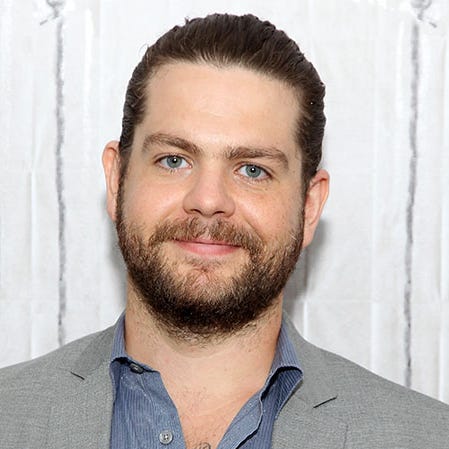 Getty Images
With nearly 1 million people in the U.S. living with multiple sclerosis (MS), it's no surprise that some of them are celebrities and public figures.
Multiple sclerosis is a potentially disabling disease of the central nervous system (brain and spinal cord) that disrupts blood flow and communication between the brain and the body. As a result, those with MS may experience speech problems, numbness or weakness, blurry vision, and a range of other life-altering symptoms. Most people living with MS have a "relapsing-remitting disease course," meaning they'll experience periods where their symptoms will flare, followed by a period of remission, according to the Mayo Clinic.
Here are 10 celebrities who have been outspoken about their diagnosis, work with organizations to raise funds or spread awareness about MS, and ultimately inspire hope in others living with the same symptoms.
Advertisement - Continue Reading Below
1 Ann Romney
Ann Romney, activist and wife of American politician Mitt Romney, was diagnosed with MS in 1998 after experiencing crippling fatigue and numbness in the right side of her leg. A few months later, the numbness had spread up to her chest and down to her foot. Romney told ABC's Robin Robbins in an interview that learning she had MS was her "darkest hour" that left her "humbled" and "crushed."
Today, she looks to horseback riding for therapy and finds support in her family. "When I wake up in the morning, I am just filled with gratitude for my life, my husband, my children and grandchildren, and this beautiful world," she told Thrive Global in an interview. In 2014, she launched the Ann Romney Center for Neurologic Diseases, which funds research into MS and similar conditions.
2 Clay Walker
Country musician Clay Walker was diagnosed with multiple sclerosis at just 26 years old. According to the National Organization for Rare Disorders, a diagnosis is often made up to 50 years old, but people may experience symptoms as early as 20.
Walker's initial prognosis was not that promising, with a life expectancy of just eight more years. But after undergoing drug treatment under the care of a neurologist, he has been in remission since 1998.
3 Selma Blair
During her first appearance since her diagnosis in August 2018, Selma Blair attended the 2019 Vanity Fair Oscars Party with a customized, patent leather cane in hand. The actress admits that her condition went undiagnosed for years, even though she was experiencing crippling symptoms. She first announced her diagnosis in October 2018: "I have #multiplesclerosis. I am in an exacerbation," she revealed on Instagram. "I am disabled. I fall sometimes. I drop things. My memory is foggy. And my left side is asking for directions from a broken GPS. But we are doing it. And I laugh and I don't know exactly what I will do precisely but I will do my best."
Since then, Blair has been candid about her experience with MS, and has opened up about her voice changes due to spasmodic dysphonia, her anxiety from the disease, and other symptoms that have made daily life challenging. Through it all, Blair has maintained a unique humor and positive mindset, inspiring her fans in the process.

4 Jamie-Lynn Sigler
Best known for playing Meadow Soprano in The Sopranos, Jamie-Lynn Sigler was diagnosed with MS at age 20 while filming the show. The actress began to experience difficulty walking and weakness in the right side of her body.
Now, at 37, she's decided to come forward about her symptoms. "I can't walk for a long period of time without resting. I cannot run. No superhero roles for me," she told People in an interview. "Stairs? I can do them but they're not the easiest. When I walk, I have to think about every single step, which is annoying and frustrating." Still, Sigler remains hopeful and says a "fighting attitude" and the support of her family has made all the difference.

5 Jack Osbourne
Jack Osbourne was diagnosed with multiple sclerosis at 26 after he began to lose vision in his right eye, which is one of the first signs of MS for many people. "The timing was so bad," he told the British magazine Hello. "I'd just had a baby, work was going great ... I kept thinking, 'Why now?'"
Since his diagnosis, the reality star has become an activist for multiple sclerosis and launched the website You Don't Know Jack About MS, which aims to provide insight and resources to people who are newly diagnosed with the disease. "I wanted to let people know that, while [relapsing-remitting MS] is a part of my life, it's not controlling my life. I also want to change the way people think about MS. There are so many misconceptions about the disease," Osbourne explained in an interview on the site.

6 Teri Garr
After many years of doctor's appointments and unanswered questions, actress Teri Garr finally received a diagnosis of multiple sclerosis in 1999. But she had been experiencing symptoms as early as 1983, per an interview with Reader's Digest. That year, Garr went for a run in New York's Central Park—and felt an intense, stabbing pain in her arm as she tripped. More than two-thirds of people living with MS report pain as a symptom, the MS International Foundation reports. She went public about having MS in 2002 and shortly after became an ambassador for the National Multiple Sclerosis Society.

7 Walter Williams
While on tour with his band the O'Jays in 1983, Walter Williams began to experience numbness in his toes, feet, and legs. "I probably stopped in every hospital in every city trying to find out what was going on," Williams explained in one 2010 interview. After two months of appointments, he finally received his MS diagnosis, which he kept to himself for years. Today, the jazz singer and R&B Music Hall of Fame honoree stays healthy by keeping up with his treatments and exercising.

8 Art Alexakis
Art Alexakis, singer-songwriter of the rock band Everclear, has had a long, successful career as a musician. Shortly after a car accident in 2017, Alexakis's arm began to throb in a peculiar way, which he dismissed as nothing major. But after an MRI, he received a diagnosis he wasn't expecting. "When I heard 'multiple sclerosis,' I'd heard the phrase but didn't know what it was," Alexakis told Rolling Stone in an interview. "It felt like a death sentence." Today, Alexakis still has "episodes" every now and then, but quitting smoking, following a healthier diet, and medication from his doctors has helped him find relief.

9 Montel Williams
Former American television personality Montel Williams is best known for his talk show "The Montel Williams Show," which ran from 1991 to 2008. While he first received his diagnosis of multiple sclerosis in 1999, the host noticed symptoms many years before, starting with vision loss in his left eye. Eventually, his eyesight came back, and he served as a naval intelligence officer for 22 years. Williams looks to staying active, a healthy diet, and medical marijuana for pain relief during flare-ups.
"I've also been involved in a study called the Wisconsin Project by researchers at the University of Wisconsin. It's a device that was made for traumatic brain injury that electrically stimulates the brain through the tongue to help the brain reorganize and create different pathways," he told the LA Times.

10 Tamia Hill
Tamia Hill is a R&B singer-songwriter who holds six Grammy nominations. In an interview with Oprah, Hill admits to ignoring the "little whispers" from her body telling her that "something was wrong." Initially, she stretched herself too thin between being a mother and focusing on her career. "That's one of the things I learned from that time—was to try to keep everything in balance." After she started experiencing numbness in her hands and feet and severe, unexplained fatigue, Hill made her way to the hospital—but it took three doctors, a misdiagnosis of a pulled muscle, and several MRIs to finally reach her MS diagnosis in 2003 at 28 years old.

Advertisement - Continue Reading Below
That was 10 Celebrities Who Have Been Diagnosed With Multiple Sclerosis
That Was 10 Celebrities Who Have Been Diagnosed With Multiple Sclerosis, Hopefully it's useful and you like it.
You are reading 10 Celebrities Who Have Been Diagnosed With Multiple Sclerosis,Url address: https://www.dwibcc.org/2019/04/10-celebrities-who-have-been-diagnosed.html